Camp Casey's Horsey House Calls enable families to horse around in their own backyards! We take our show on the road by bringing a horse, an arts-and-craft project and food for a camp-like home visit from Camp Casey.
Horsey House Calls are orchestrated with parents but often kept secret from the children, making our visit a fun surprise. Horsey House Calls make for great post-treatment celebration parties, birthday surprises or are simply a way to cheer up children who could use a day of fun.
Qualifying "Camper" Requirements
Under 18 years old
Has been diagnosed with or treated for cancer, sickle cell disease, and/or aplastic anemia within the last 24 months
Horsey House Call location must be within approximately 1 hour of Royal Oak or Belding, Michigan
Who's Invited?
Everyone!  Families can invite as many people as they would like to enjoy Camp Casey's visit. Camp Casey can accommodate up to 10 riders (under 18 years old) per visit, and can provide food for up to 30 total participants.
Camp Casey's Cowboy Camp Outs provide overnight mini-vacations at dude ranch resorts.
Two times each summer, families are selected to vacation at a convenient horse-themed resort. Planning and expenses associated with the trip are completely taken care of by Camp Casey.
Families simply pack, show up and have a great time!
Qualifying "Camper" Requirements
Under 18 years of age
Have a cancer diagnosis, sickle cell or aplastic anemia
In active treatment or have received treatment within the last 24 months
Who's Invited?
The whole family! Camp Casey can accommodate all of the children in the immediate family and 2 adults.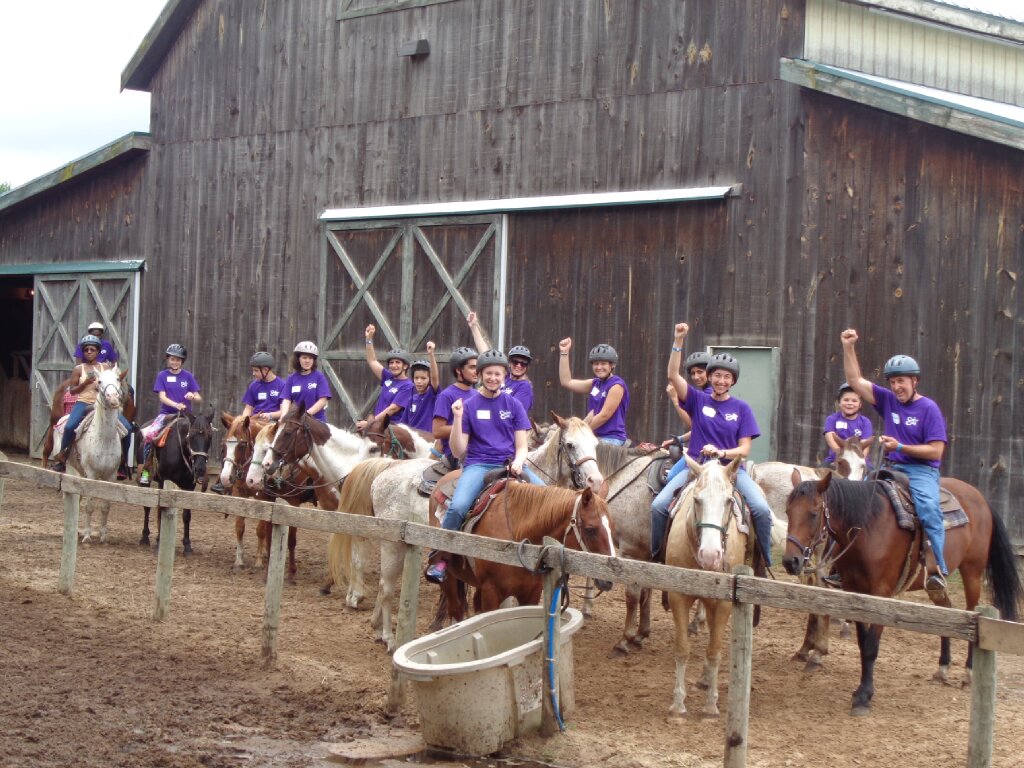 At a typical Outlaw Outing, campers and their families enjoy the planned activity along with meals that comply with dietary restrictions. Each Outlaw Outing caters to approximately 20 participants. Camp Casey accepts families on a first come, first served basis.
In order to keep in touch with families year-round, Camp Casey's Outlaw Outings offer cost-free excursions across Michigan.
Activities include (but are not limited to) outings to:
professional sports games
theater performances
apple orchards
pumpkin patches
ice skating rinks
museums
bowling parties
movie theaters