We meet a lot of outstanding people in our line of work, and this year was no exception. Denise and her daughter, Alyssa, came with us on a Cowboy Camp Out this summer and have embraced Camp Casey ever since.
Denise was kind enough to share her experiences with Camp Casey for this week's blog post. Thank you for sharing, Denise!
---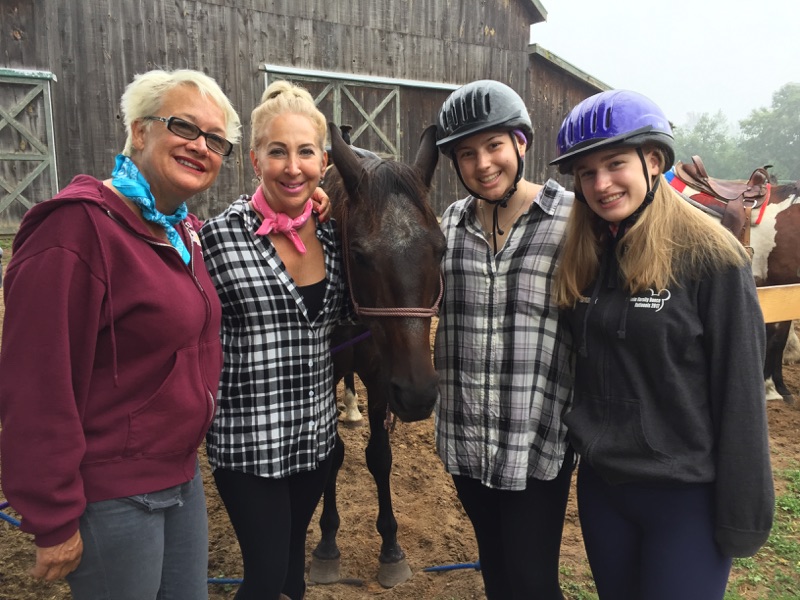 Did you ever scratch your head and wonder, "What in the world is going on?", or "Why on earth is this happening to me?", or even, "What in the world did I do to deserve this?"? Well, we did when my 16 year old daughter was diagnosed with cancer this past May. Our world felt like it was off its axis. It was surreal. First of all, kids shouldn't even get cancer. Second, this could not be happening. Third, this just didn't fit into our plans. Well, as we learned to accept and then embrace our journey with cancer, we found more joy than tears. Camp Casey was one of those unbelievable blessings that provided joy in the midst of our storm.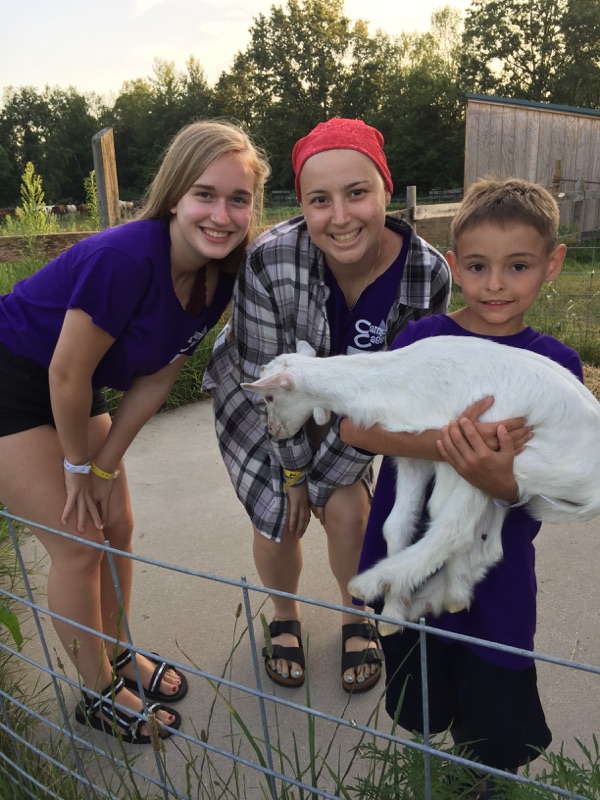 Alyssa's hospital social worker put us in touch with Camp Casey, an amazing organization whose mission is to provide joy to cancer kids through the healing power of horses. Camp Casey invited us to join other kids with cancer and their families at the Double JJ Ranch in Rothbury, MI. Nervous about this new chapter of our lives, we somewhat reluctantly accepted their gracious offer. Our family friends, Gillian and LaRee joined us. We got to stay, with our rescue dog Sanford, (yep, you guessed it, he was found in a junkyard in Detroit) in an adorable cabin, surrounded by other families who were in the same boat. What we found was that it was incredibly healing to share and listen to one another's stories. We bonded instantly with the Camp Casey staff, cancer survivors, their siblings and their parents. We rode horses together, we ate together, we watched a rodeo together and we cried together. Our tears this time were for those who shared their heartfelt stories with us. They made themselves vulnerable to us and shared the gut-wrenching stories of their child's experience fighting cancer. And as we listened to their beautiful stories of strength and resilience, we felt our collective spirits soar. We felt incredible joy in lifting one another up. We laughed together, we roasted marshmallows together, we made s'mores together and our hearts ached for one another. We let our guards down and let these new friends into our personal space; it was refreshing. Before we went on our Cowboy Camp Out, we felt we were in this all alone. We bonded with the families so quickly because of our similar circumstances. At the end of the weekend that sped by, we felt lighter, more joyful and most importantly more hopeful than ever before.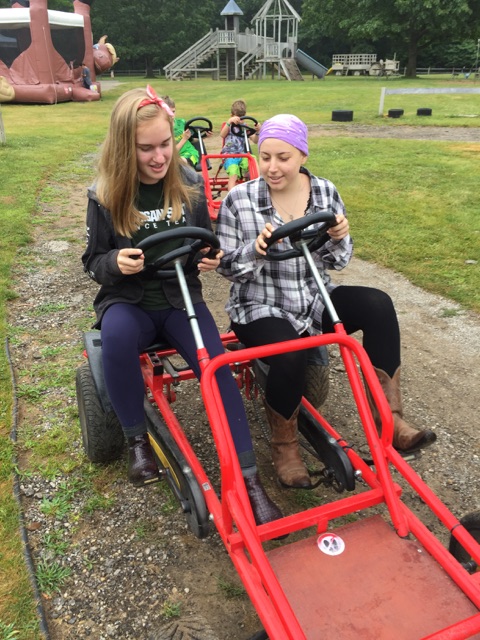 We will NEVER, EVER forget the kindness of "strangers" that are now part of our family. This past summer Alyssa, Gillian, LaRee and I celebrated the birthday of Essence, a precious little 8 year old girl, when Camp Casey brought her a Horsey House Call to her family's house in Detroit. The joy on her face when that beautiful horse greeted her at her front door was an image we will NEVER forget. Her cousins joined the festivities; we ran around and played tag and hula-hooped while each child got a chance to take a ride down the city street on a real live horse – wow! A few weeks ago, we took part in the Trail Ride Cook Out at Maybury Riding Stables in Northville. There we met an amazing young boy named Vincent. He was there with his mom, dad, older sister and younger brother. His mother shared the story of Vincent's unbelievable strength and courage; he is a little warrior. We could tell his two siblings support their brother and love him so much. All three siblings painted pumpkins and had a great time together. They are a loving and strong family; we told them we would keep them in our prayers and we continue to do so.
It's crazy to think that we have found immense joy on this cancer journey. Camp Casey and every single person affiliated with the organization, whether, CEO, director, volunteer, cancer survivor, or their parents and siblings, have made a conscious decision to become one beautifully diverse family. Their passion to heal one another through their actions, their words and their deeds have inspired us to be better people. We have embarked on a journey filled with joy and healing. Thank you Camp Casey and thank you God for this amazing blessing.