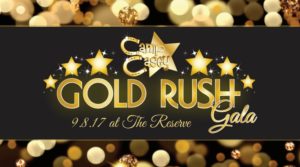 In case you haven't heard, Camp Casey's annual Gold Rush Gala is coming up on Friday, September 8 at The Reserve in Birmingham. We're working around the clock to make sure this will be an unforgettable event – do you have your tickets yet? This event is HUGE for Camp Casey, and we rely heavily on our regular supporters to help spread the word about the gala and our organization.
Get your tickets here!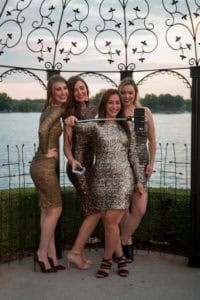 This year, we're excited to work with Rachael Hunter of 99.5 WYCD to put on a really fun program. We'll enjoy music from the Jukebox Junkies, a live magic show (seriously!), a few words from one of our awesome Cowboy Camp Out families, and tons of fun opportunities to give back to Camp Casey (and get something in return – our silent auction is A M A Z I N G!).
Since September is Childhood Cancer Awareness Month and we love a good theme, we're encouraging our guests to wear gold – the official awareness color of pediatric cancer – to show their support. Where can you find fun gold attire? I'm sorry to say, I don't have many suggestions for the guys out there other than snagging a gold pocket square or tie. But for the ladies? We love Rent the Runway (
renttherunway.com
) and, if you can believe it, Amazon! Of course, we'll be happy no matter what you wear, just as long as you come!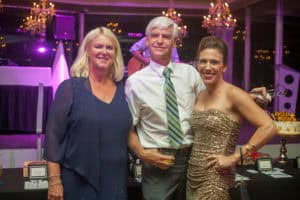 Last year's Gala raised $25,000 for Camp Casey, but our aim is to double that this year. Ambitious? Maybe! But we know our supporters will love what we have in store. Our goal is to have everyone walking out the door with something amazing, all to benefit Camp Casey.
It's going to be a great night for an even better cause. See you on September 8 – yeehaw!
In health and horses,
Cowgirl Katie