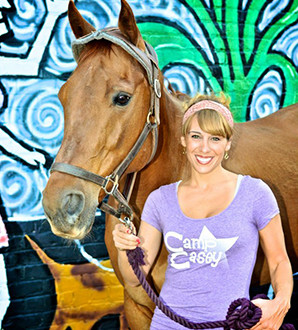 Molly Reeser
Founder, Executive Director
While attending Michigan State University seeking a degree in Journalism, Molly worked part-time teaching horseback riding lessons. At the barn, she met Casey Foote, a young girl whose journey with cancer affected Molly's life tremendously.
After Casey's death, Molly set out to do something to commemorate Casey's life and love for horses. What was supposed to be a one-day affair for children at Sparrow Hospital has turned into an ongoing therapeutic horse program for kids with cancer throughout all of Michigan.
Camp Casey's unique program and inspirational story has be featured on NBC's Today Show, written about in the Huffington Post and has received recognition in countless Michigan publications.
Today, Molly serves as Executive Director of Camp Casey and oversees all aspects of the program. She currently lives in Plymouth with her husband, Nick, their sons Nico and Ryan, and their rescue pit bull, Cowgirl.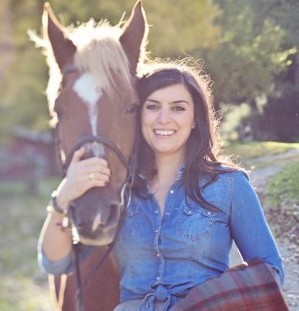 Katie Avesian Patterson
Community Relations Manager
Katie has had a love of horses and heart for service for as long as she can remember. She has been an avid supporter of Camp Casey since its inception in 2004, and is proud to be a member of our staff, helping to grow and expand Camp Casey's public presence.
Camp Casey's mission became personal for Katie when her mother, Penelope, was going through treatment for lung cancer. During the four years that Penelope was ill, she and Katie went horseback riding as often as she was able. It was then that Katie realized the therapeutic effect of horses; during that hour on horseback, Penelope was not a cancer patient, but a strong, able-bodied woman. Katie is grateful to be in a position to provide the same relief to children and their families through Camp Casey.
In her role as Communications and Outreach Manager, Katie collaborates with our community to put Camp Casey in the spotlight. Her goal is always to increase awareness and funding for Camp Casey's programming, so please email katie@camp-casey.org if you have any opportunities for us!
Katie lives in Birmingham with her husband, Michael, their son, Sidney, and their fluffy cat, Roland.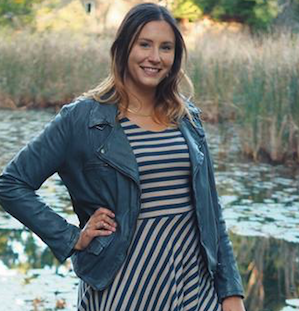 Alex Gedda-Shaheen
Program Manager
As a lifelong Michigander, Alex has always loved the outdoors. This, in combination with her seven-year experience as a child caregiver drew her to the amazing programs offered by Camp Casey. She has not allowed her lack of horse experience to deter her from contributing full enthusiasm to the Horsey House Call and Cowboy Camp Out programs.
When Alex isn't recruiting families and managing Camp Casey's programming, she can be found camping, hiking, biking, or swimming in the Great Lakes all summer long. Alex is continuing her business education path at Oakland Community College while renovating a bungalow in Berkley with her boyfriend, Zach.
Meet Our Equine Therapists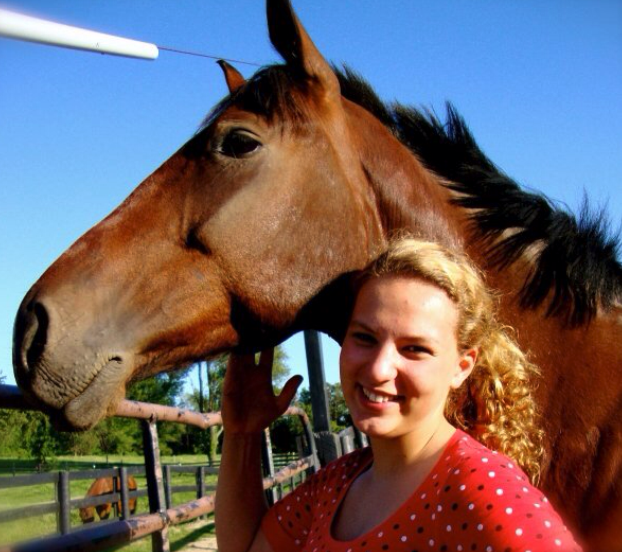 Charlotte Bass
Senior Equine Therapist
Charlotte started riding horses when she was just 3 years old and fell head over boots in love with it! Learning to ride and jump, she followed her passion in competing in 3-day events, just like the Olympics! When she turned 16 years old, she discovered Banbury Cross TEC, a therapeutic riding barn that services children and adults with special needs. She loved being able to bring riding to individuals who might not otherwise get the chance. In 2009, she went through the process to become a PATH certified therapeutic riding instructor. In 2015, the opportunity came about for Charlotte to join Camp Casey's team as another PATH certified equine therapist. She is very excited to be able to continue reaching out to the community and letting everyone spread their wings on the back of a horse.
Charlotte also holds a bachelor's degree in Biology from UofM (Go Blue!) and is going back to school to become a surgical technologist. She lives in Auburn Hills with her 2 Yorkshire Terriers: Princess Aurora and Prince Phillip!
Jessica Leroux
Senior Equine Therapist
With a love for horses that started early in life and a passion for helping others, Jessica finds Camp Casey to be the perfect fit!  Through her experience working at therapeutic riding centers and, of course, through Camp Casey, Jessica has witnessed the healing power of horses and believes in Camp Casey's mission.
Jessica is very proud to be one of Camp Casey's PATH certified Equine Therapist (Professional Association of Therapeutic Horsemanship International), attending Horsey House Calls when Campers with special needs are in attendance. She loves working with people with special needs and is happy to teach therapeutic horseback riding lessons when she is not working with Camp Casey.  Jessica lives in Waterford with her sweet hound dog Marley.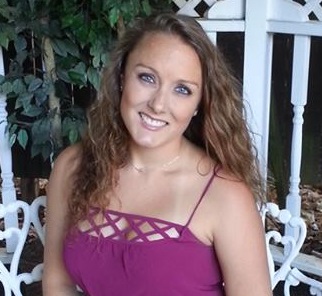 Amanda House
Equine Therapist
Amanda has had a passion for horses since she was a little girl. Growing up in North Branch, MI she spent a few years in high school working on a farm and was responsible for keeping a horse active, she ended up falling in love with riding. After graduating from Adrian College with a bachelors in Business Management she entered the world of Marketing but was able to spend her down time learning the art of Ranch Sorting.
Working full time as a Manager of Franchise Development, Amanda appreciates every opportunity she gets to spend with Camp Casey. Currently residing in Royal Oak, MI with her 100+lb Chesapeake Bay Retriever Gunner, Amanda enjoys staying active in sports and traveling as often as she can.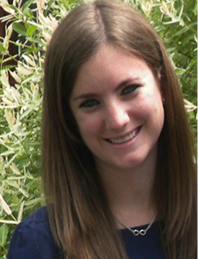 Elizabeth McKeen
Equine Therapist
Elizabeth starting riding horses at the age of 6 & has been in love with them ever since. Elizabeth is a graduate of Michigan State University with a degree in Advertising & PR. She put her riding skills to work while at Michigan State as a member of the Polo Team.
Currently, Elizabeth works for an ad agency doing Chevrolet's media planning. On the weekends she enjoys spending time with her horse, Secret, & volunteering with Camp Casey.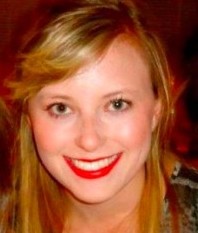 Julie Passage
Equine Therapist
Julie was both a camper and counselor at Black River Farm and Ranch, where she found out about the work of Camp Casey through word of mouth from her friends. Julie is a 2011 graduate of University of Michigan with a B.A. in Spanish. While at U of M, Julie participated in the University of Michigan Equestrian Team and the Intercollegiate Polo Club. Julie is starting medical school this summer at Michigan State University College of Osteopathic Medicine.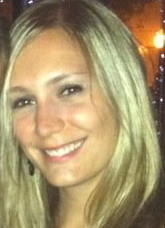 Kerri Seach
Equine Therapist
Kerri's love of horses started at an early age. It was evident this was not just an experimental adolescent phase of a 12 year old girl. She quickly grew to understand how the bond between humans and horses has the power to connect and heal both souls.
She obtained a Bachelors degree in education from Western Michigan University, while joining the WMU Equestrian Team. Currently, Kerri teaches at-risk youth high school students, and enjoys her summers as a summer camp riding instructor. Additionally, she is working toward her Masters degree in counseling at Wayne State University. Kerri's passion for helping others, combined with a love of horses, makes Camp Casey a dream to be a part of. Kerri resides in Royal Oak with her cat Jack, and spends much of her time at the barn with her horse, Esme.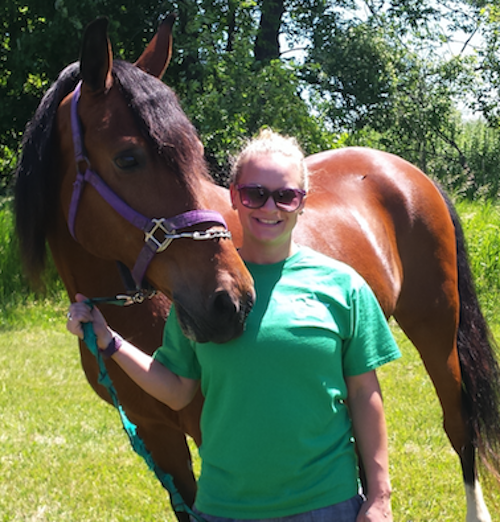 Kelsey Ullenbruch
Equine Therapist
Kelsey was one of those young riders, also fondly referred to as "barn rats," who basically grew up at her dressage farm in South Lyon. For the past 25 years, horses have played a major role in Kelsey's life, whether it's riding and hanging out with her own childhood horse (Simon, an adorable 29 year old Morgan), helping with barn chores and feedings, assisting with therapeutic riding classes, teaching lessons or spending time with the goats and other animals on the farm. Camp Casey will be the third non-profit Kelsey has worked with that uses horses in a therapeutic setting.
Currently Kelsey works in the Outreach Department at a local non-profit. In addition to the joy and fulfillment that comes with equine therapy, Kelsey is really looking forward to using the experience of working with Camp Casey to further her career in the non-profit arena.
Kelsey and her husband Matt live in Ypsilanti with their cat Dibbles, and dog, Riley.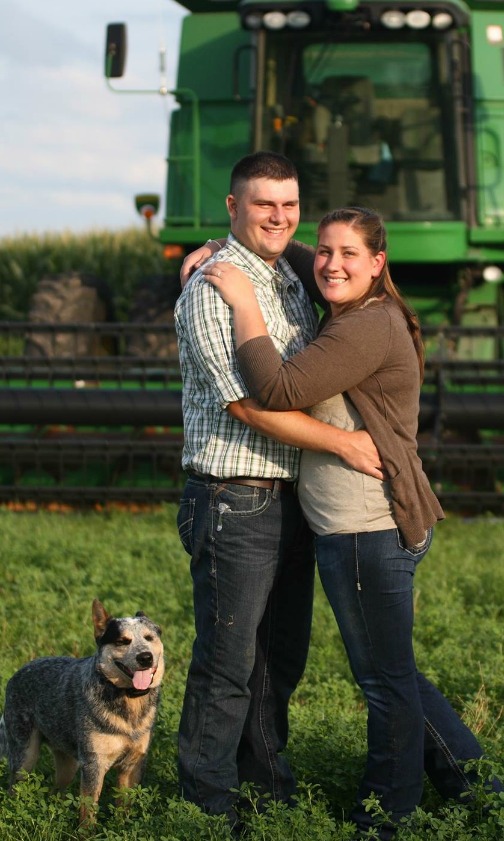 Sara Krieger
Equine Therapist
Sara has been riding horses from a very young age. She rode her aunt and uncles horses until the age of 13 when her parents finally surprised her with her very own horse for her birthday. Sara has a deep love and passion for horses and serving others.
Sara has a degree in business management and is currently working for a John Deere dealer as an office assistant. In her free time Sara enjoys volunteering for Camp Casey, riding her horse Zip, training and showing dogs, and helping out on her husband's cash crop, cattle, and hog farm.
Meet Our Hero Herd Horses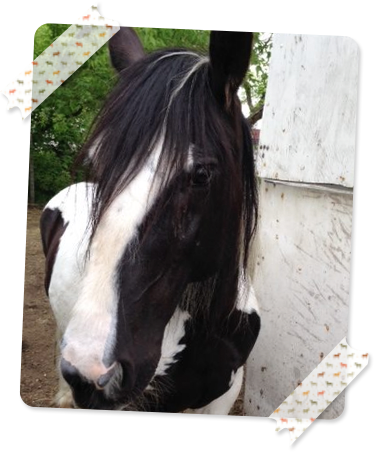 Queen B
This pretty lady is a traveling girl! Blaithin, a Gypsy Vanner, was imported from Ireland as a yearling and loves her job with Camp Casey's Hero Herd. Blaithin is incredibly beautiful, but don't worry – she never lets her good looks go to her head. In fact, one of her favorite past times is rolling in the mud and laying around in her pasture.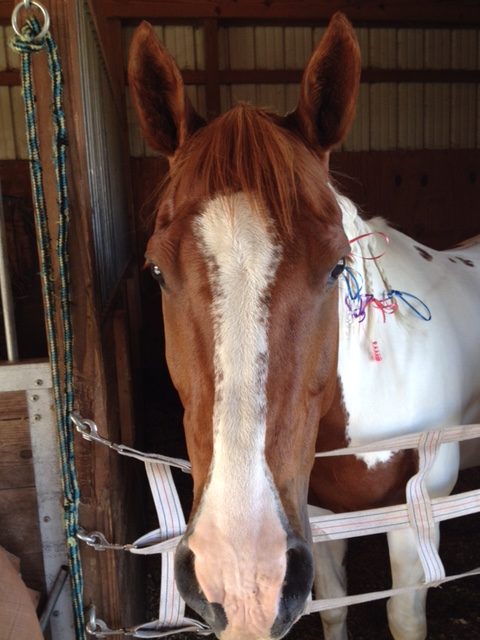 Rain
Rain, short for Sparkling Rainbow, has certainly been a colorful addition to our Hero Herd. Rain is the second horse to join our West Michigan herd, and she loved her first season with us! She is an American Paint by breeding, and has the sweetest, most gentle disposition. Lucky for Camp Casey, Rain is happiest when she's playing with children! She especially loves being groomed by our campers so she can really show off her gorgeous coat. Our kiddos can't get enough of Rain, and it shows in their beaming smiles!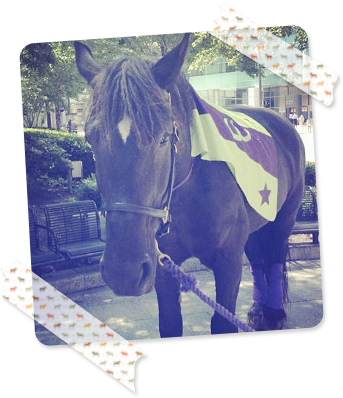 Stella
As a Percheron draft horse, this gorgeous girl is officially the biggest member of our herd. Don't let her size intimidate you; she is well-known for being a gentle giant. Stella is a former parade horse, so loud noises and crowds don't scare her, making her the perfect candidate for our Hero Herd. Stella loves long walks on the trails, candlelit dinners for two, and romantic comedies.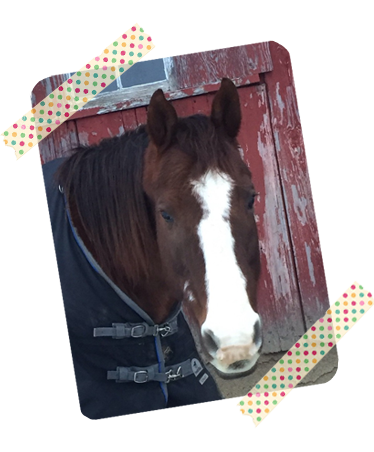 Zip
Zip is a 15-year-old sorrel registered Quarter Horse, and is the first member of our Hero Herd to reside in West Michigan. This sweet fellow lives on a farm with another horse and all of his Dalmatian friends; they make the best trail riding buddies! Zip loves barrel racing in his free time, but most of all he loves spending time with kids – they give the best hugs (and extra treats!).
Meet Our Board of Directors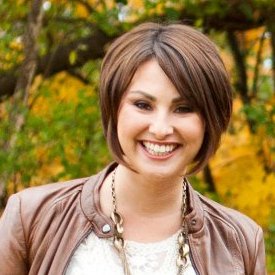 Andrea Karlik
President
Accretive Solutions
Andrea applies more than 10 years of Camp Casey support and knowledge as the President of the Board. Andrea was a volunteer at the very first-ever Camp Casey program, and is proud to lead the charge for future growth.
A Michigan State University alum, Andrea works as an Executive Search Recruiter with Accretive Solutions, specializing in the placement of Accounting & Finance professionals in the Metro Detroit Area. Andrea lives in the Lake Orion area with her husband Rob, and two boys, Avery and Benjamin.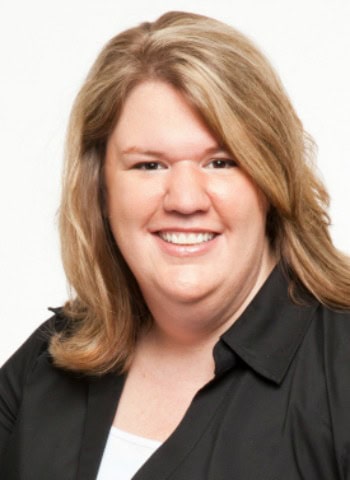 Kristen Welch
Vice President
NHR Business Partner for Fiat Chrysler
Kristen joined Camp Casey in 2015, as she wanted to make a difference in the lives of children through horses.
A native to Michigan, Kristen brings over 20 years of Human Resources leadership experience in the area of employee relations, performance management, training and development, succession planning, recruitment, selection and retention. She has worked for a variety of companies, including MetLife & Pulte Homes. Currently, she is a HR Business Partner for Fiat Chrysler in Auburn Hills.
Kristen received her Bachelor's in Human Resources from Michigan State University.
Kristen is married to her husband Brian and through marriage, she has two wonderful twins, Alex and Alaina. Her family wouldn't be complete without their English Black Labs, Jack and Jill.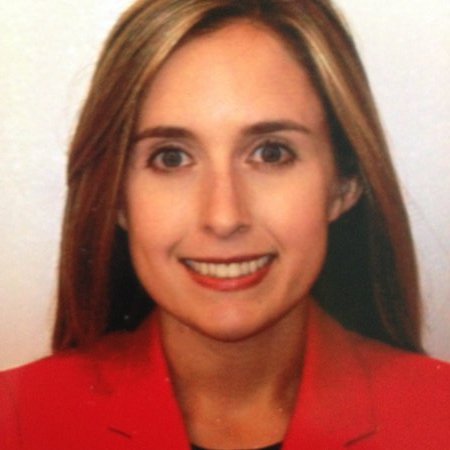 Jessica Bond
Treasurer
The Plato Law Firm
Jess is an attorney in Farmington Hills, Michigan who appreciates the healing power of horses. Jess grew up riding and caring for horses, and she is thrilled to help Camp Casey continue to share that joy with the children and families served by the organization.
Jess lives in the Clarkston area with her husband Steve, their horses, Red and Shorty, and their Siberian Husky, Wolfgang.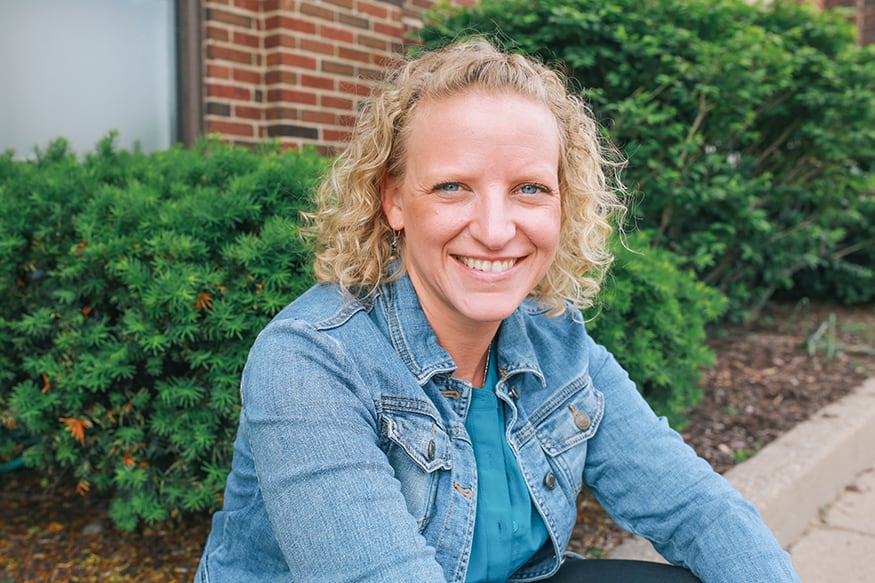 Jennifer Hackley
Secretary
Doner
Jennifer has been a Camp Casey supporter for several years. She is proud to be a part of an organization that brings a little sunshine into the lives of families going through difficult times.
Jennifer works at Assembly+Doner in Southfield, Michigan as a Brand Leader.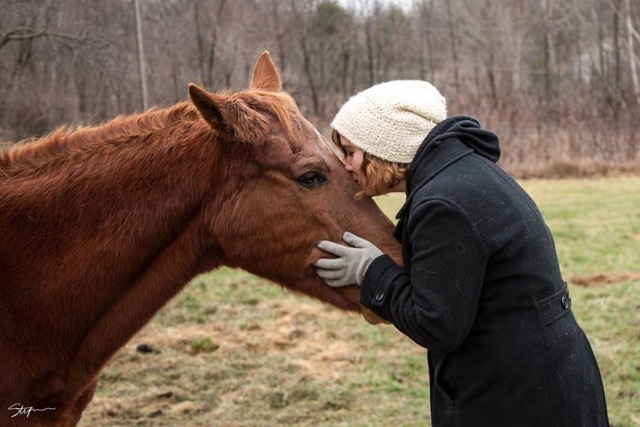 Stephanie Hume
Member at Large
Stephanie Rhoades Photography
Stephanie  is a Detroit resident with a hunger for great photos and adventures in the city. In her downtime, she can usually be found on the streets of Detroit photographing the city and its inhabitants, writing articles for Hell Yeah Detroit, or working on website designs and development.
Stephanie has been around horses since she was 6 and loves how horses can bring joy to peoples' lives. Introduced to Camp Casey in 2015, Stephanie knew there was something special with the program and was excited and proud to be a part of the board.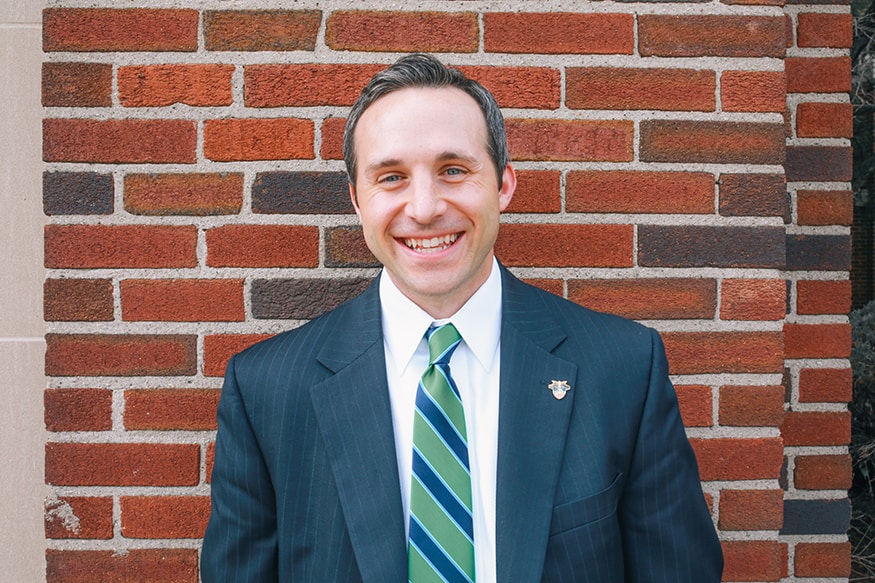 Dominic Mirabella
Member at Large
Northwestern Mutual
Dominic was introduced to Camp Casey after being nominated to the 2014 Oakland County Elite 40 under 40 with Molly Reeser.
Dominic graduated from West Point in 2001 and received his MBA from the University of Florida in 2006. He was an Officer in the U.S. Army from 2001-2006. He is also a member of the Financial and Estate Planning Council of Metropolitan Detroit, and is a Leadership Oakland XXI alumnus. Dominic is an active board member of the West Point Society of Michigan, the Army Grassroots Advisory Committee, the Royal Oak Kiwanis Club, and was appointed to the Royal Oak Opportunity to Serve (ROOTS) board.
Dominic married his wife Addie in September of 2010 and they have one daughter, Holland, born in 2012, and one son Mac, born in 2015.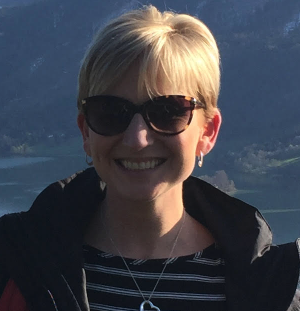 Katelyn Banaszak
Member at Large
Grant Thorton LLP
Katelyn graduated from Saginaw Valley State University in 2007 and shortly began her career in public accounting. Katelyn is an Experienced Manager at Grant Thornton LLP, focusing on Internal Audit and Business Risk Services. She is a Certified Fraud Examiner and has been with Grant Thornton for over 9 years. In addition to her position on the Camp Casey Board, Katelyn is also a Director at Large on the Board of Directors for the Farmington Area Jaycees.
This is Katelyn's first year with Camp Casey and is looking forward to helping the organization grow and thrive. In her downtime, Katelyn enjoys spending time with her husband at concerts and various sporting events around Michigan.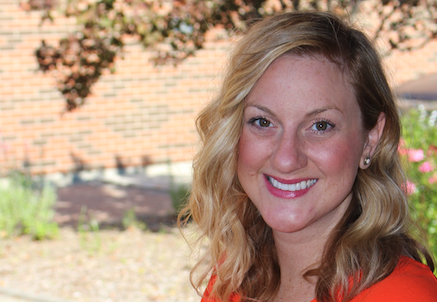 Kari Radjewski
Member at Large
Kari earned her MA in Communications from DePaul University in 2009 and soon after began her career in higher education marketing.  She currently works for the University of Detroit Mercy as a Communications Specialist.
While living in Chicago for seven years, Kari balanced her career with freelance digital marketing, writing, and journalism projects, along with a successful fashion blog.  Upon moving back to her hometown of Detroit, she was looking for a fulfilling way to stay busy and be involved in the community.  She found opportunity with Camp Casey to give back through her knowledge and creativity to help the organization grow.  Kari joined the board in 2016 after a year of volunteering with Camp Casey in several capacities.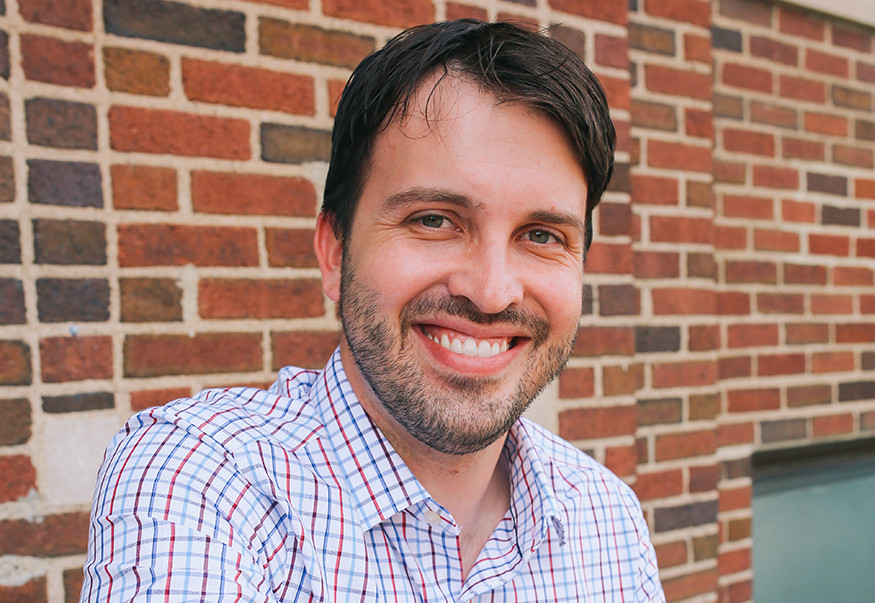 Ryan Kinch, J.D.
Legal Counsel
JD Chief Legal Officer
Ryan has been an avid supporter of Camp Casey for many years. He uses his experience working for non-profits to help Camp Casey pursue its outreach goals both locally and throughout the United States. Ryan previously served on the Executive Management Team for the largest student run non-profit organization in the State of Michigan, supporting pediatric rehabilitation programs at C.S. Mott Children's Hospital in Ann Arbor and William Beaumont Hospital in Royal Oak. He currently serves as an adviser for S.P.O.R.T.S., a non-profit organization run by students in Grand Rapids, Michigan.
By day, Ryan is the Chief Legal Officer for the Ann Arbor based Gold Star Mortgage Financial Group. He received his B.A. from the University of Michigan in 2006 and his J.D. from Indiana University in 2009. In his spare time he enjoys running 5K races and watching his Michigan Wolverines.
Thank You to Our Generous Sponsors